Professional theater of the Great Western Catskills!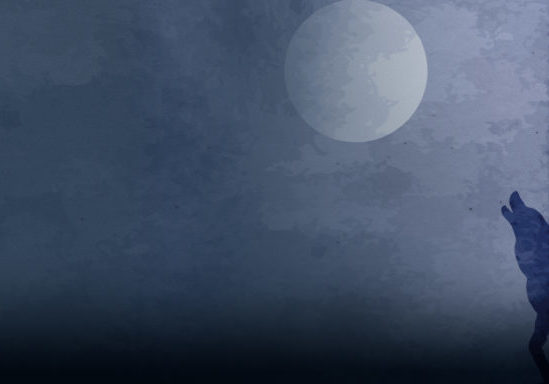 William Shakespeare's comedy is the story of best friends, Proteus and Valentine, who travel far from home and then happen to fall in love with the same woman, although one of them is already sworn to a girl back home. In this 6-person adaptation by Fiasco Theater, this early play by the Bard's highlights the price of friendship, the cost of betrayal, how to find true love, and the limitations of man's best friend.
The Company
MATT BITTNER (Valentine/Crab) is an Actor, Composer and Sound Designer holding an MFA in acting from Rutgers' Mason Gross School of the Arts. He has performed on stages from La Jolla Playhouse to the Delacorte in Central Park. Hailing from Oregon, Matt is part of a family deeply rooted in humanitarian aid and service work across the globe, which has instilled in Matt the belief that "all work is empty, save when there is love."
WOODROW PROCTOR (Proteus) appeared previously at Franklin Stage for its 2019 production of Billy Bishop Goes to War.  He has also appeared in a number of roles as a member of Actors Equity at theaters such as the Alabama Shakespeare Festival, Saratoga Shakespeare, Luna Stage Company and the Arts Center of Coastal Carolina. You may also have caught him on several episodes of The Food that Built America. When not performing Shakespeare, Woodrow spends his day developing virtual reality software in the hopes of finding new ways to blend the newest and oldest methods of storytelling. Woodrow's last theatrical performance closed in early March of 2020. He would like to express his gratitude and appreciation for the perseverance of the theatrical community in the face of so much difficulty. Most of all, he would like to thank his fiancé for her love, dedication and support. 
KELSEY ROBERTS (Julia) is thrilled to be joining Franklin Stage Company this summer!  Originally from Chicago, she is now a New York City-based actor.  She has previously been seen at Mile Square Theatre (A Merry Little Christmas Carol and Five Times in One Night) and Syracuse Stage (Mary Poppins and Hairspray).  She's a proud graduate of Syracuse University and thanks her friends and family for their endless love and support.
JOHN CALIENDO (Speed/Thurio) NYC/Regional: Hotline (Hostos Rep), The Promotion (NJ Rep) Over The River And Through The Woods (Shadowland Stages), The Two Noble Kinsmen, Hamlet, Romeo+Juliet (The Drilling Co.) In The Spotlight (Ruthless Nightingale), Company (Bucks County Playhouse). Film/TV: The Deuce S2, Bull S4. Recently self produced / starred in a short film called Always for the First Time, which had its premiere at the Garden State Film Festival in March 2022.  www.john-caliendo.com 
SARAH TODES (Lucetta/Silvia) is an actor, writer, and creator of production company NEON CAVIAR. She is a proud MOME/NYFA Women's Fund recipient for her dark comedy, GAMP; watch the trailer at gwenandmina.com. Sarah's next project, Deep Dive, will be at The Bushel Collective in Delhi July 22nd and 23rd. She is also the founder of the New York Times acclaimed Brooklyn-based children's theater company, Puppetsburg. neoncaviar.com/ puppetsburg.com.
DREW KAHL (Antonio/Lance/Duke) is happy to return to Franklin Stage where he has directed and performed in staged readings, and, in 2013, appeared as Leontes in A Winter's Tale. Regional acting credits include productions with Chenango River Theatre, Everyman Theatre, Roundhouse Theatre, Arena Stage, Rep Stage, The Shakespeare Theatre and The Shakespeare Project. He teaches acting, directing, and voice production at SUNY Oneonta, serving as the current Chair of the Theatre Department. Drew is a Certified Associate Teacher of Fitzmaurice Voicework and a proud member of Actors Equity, SAG/AFTRA, and the Voice and Speech Trainer's Association (VASTA).
Creative Team
CHRIS O'CONNOR (Director) is Artistic Director of Mile Square Theatre in Hoboken, NJ. He received a 2017 Award of Excellence from the New Jersey Theatre Alliance. He produces MST's annual 10-minute play festival 7th Inning Stretch and has directed over 20 productions at MST. He has directed at theatres and universities all over America. His recent work at MST includes I and You, Betrayal, Circle Mirror Transformation, and the world premiere of Long Gone Daddy. As an actor, Chris has performed in such theatres as Maltz Jupiter Theatre, FSC, Seattle's A Contemporary Theatre, The Culture Project, Soho Rep, Center Theatre Group, Gloucester Stage, Provisional Theatre of Los Angeles, The Bathhouse Theatre, Seattle Children's Theatre, and City Theatre in Pittsburgh.
SCOTT HOLDREDGE (Set Design/Lighting Design/Technical Director) is excited to be back with FSC this summer. He is a full time faculty member and design program coordinator at SUNY Cortland in NY. He recently returned to Anchorage Opera as Lighting Designer for Tosca.  As a response to Covid protocols at Franklin Stage Company, he designed and built an indoor and outdoor stage for last year's season including African drummer Kwaku Kwaakye Obeng, Dr KABOOM! and A Doll's House pt2. His designs for SUNY Cortland have included; Company, Lysistrata, Head Over Heels, Curious Incident of a Dog in the Night-time, The Children's Hour, Dangerous Liaisons, Annie Get Your Gun, 9 to 5, Top Girls and Little Women.   At Cortland Repertory Theatre, he has designed productions of Footloose and The Velveteen Rabbit. He has also worked for Syracuse Opera, Syracuse University, and a few area high school theatres as a set/lighting designer and technical director. Scott's work has been seen in New York City, Los Angeles, Alaska, and San Diego across the genres of theatre, corporate events, theme parks, haunted houses and film.
LINDSEY VOORHEES (Costume Design) received her MFA in Costume Design from UNC School of the Arts. Lindsey is currently the resident costume designer at Le Moyne College in Syracuse; credits including 9 to 5, Dr. Jekyll and Mr. Hyde, Heathers: The Musical, The Liar, Pericles, and Master and Margarita (directed by Franklin Stage's very own Leslie Noble). She also designed costumes for the Syracuse Stage children's tour Miss Electricity, CNY Arts' Christmas ballet Dasher's Magical Gift and Gifford Family Theatre's Corduroy. Lindsey spent several seasons building costumes for Texas Shakespeare Festival and Bard College's Summerscape Festival operas. Portfolio: lindseyquay.weebly.com.
GRANT CROWSON (Stage Manager) is a student in stage management at Ithaca College. Grant has been involved with local theatre in many ways through his HS work at Cooperstown High School and work with area theater companies. He focuses on stage managing but also enjoys set building, lighting design, and everything in between.He is very excited to work with FSC this summer and looks forward to building relationships with the entire company!
July 1–17
Thurs–Sat @7:30 pm
Sat Matinee @3:00 pm
Sun. @5:00 pm
FREE ADMISSION
Franklin Stage Company is an admission-free theater that depends on the generosity of our audience and donors—any amount is appreciated!