Professional theater of the Great Western Catskills!
FSC's Intern Program is integral to our mission. Each year at FSC, interns (aged 16 and up) benefit from the creative and collaborative experience that FSC offers, honing a variety of skills and taking on major responsibilities with commitment and diligence. Working side by side with professionals, FSC's interns have the opportunity to learn skills, make connections, and hear from those working in the industry every day. It is a testament to the mutual appreciation of this shared adventure that our interns return summer after summer to help make FSC's season a reality. We couldn't produce great theater without them!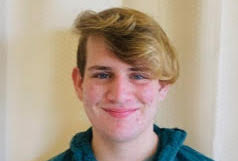 Grant Crowson
Grant is a student at Cooperstown Jr./Sr. High School. Through his high school and local theatre companies, Grant has been involved with theatre in many ways. He focuses on stage managing but also enjoys set building, lighting design, and everything in between. Grant plans to attend college to obtain a BFA in Stage Management. He is very excited to work with Franklin Stage Company this summer and looks forward to building relationships with the entire company!
Garrett Adams
Garrett is a recent Gettysburg College graduate majoring in Theatre Arts. His passion for technical theatre and scenic design culminated in his capstone project, a realized and performed design of Dominique Morrisseau's, "PipeLine" He believes that amazing theatre should be available to everyone and is excited to help make that possible at Franklin Stage Company. Hailing from South Western PA, ask him how he feels about unions