Professional theater of the Great Western Catskills!
FSC's Intern Program is integral to our mission. Each year at FSC, interns (aged 16 and up) benefit from the creative and collaborative experience that FSC offers, honing a variety of skills and taking on major responsibilities with commitment and diligence. Working side by side with professionals, FSC's interns have the opportunity to learn skills, make connections, and hear from those working in the industry every day. It is a testament to the mutual appreciation of this shared adventure that our interns return summer after summer to help make FSC's season a reality. We couldn't produce great theater without them!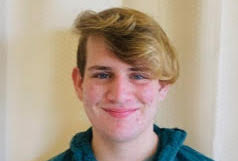 Grant Crowson
Grant is a student at Cooperstown Jr./Sr. High School. Through his high school and local theatre companies, Grant has been involved with theatre in many ways. He focuses on stage managing but also enjoys set building, lighting design, and everything in between. Grant plans to attend college to obtain a BFA in Stage Management. He is very excited to work with Franklin Stage Company this summer and looks forward to building relationships with the entire company!
Isabella Hotchkin
Bella Hotchkin is a Junior at Franklin Central School. She loves photography, film, poetry, theater, and many outdoor activities. Bella was an intern for FSC's 2019 season and helped us with repairs of FSC during 2020. She has been involved in many Drama productions at her school and operates lights and other tech there. She is very excited to be working at the stage again this year!
Bel Mendoza
Bel is a Senior at SUNY Oneonta studying Theatre and Media Studies. Through her time in both high school and college, Bel has been involved in various ways throughout the world of theatre. Her areas of focus include film/videography, stage management, and public relations. She is very excited to begin a new adventure here at the Franklin Stage Company with everyone involved!
Tobin Santoro
Tobin is a Junior At Hartwick college, with a Theater Arts Major and an Art Minor. He prefers the world of puppet construction but indulges in scenic, lighting, sound and costume design as well. He also loves his dog, almost as much as he loves theater. He is thankful for the opportunity to work at Franklin for the summer!