Professional theater of the Great Western Catskills!
Toliver and Wakeman Staged Readings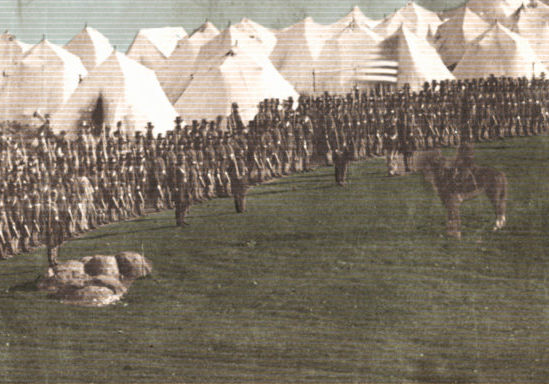 Toliver and Wakeman Staged Readings
Written by Kyle Bas
Directed by Adara Alston
FSC presents 2 staged readings of a new play commissioned by FSC from playwright Kyle Bass. Set at the start of the American Civil War, Wakeman and Toliver dramatizes the Civil War experiences of two actual historical characters from two very different (and not so different) backgrounds. Sarah Rosetta Wakeman, a young white woman born in Bainbridge, New York, disguised herself as a man and mustered into the Union Army—the 153rd New York State Volunteers—using the alias Lyons Wakeman. Toliver Holmes was a young black man born into slavery in Virginia who escaped to New York, changed his name to avoid capture, and mustered into the Union Army's 26th Regiment of Colored Troops (NY), later settliing in Delhi, NY. 
 "In reality their life paths did not intersect. But in my play, poetic license in service to a poetical dramaturgy will bring them into each other's lives—the imagined jazz of shared experience," said Bass.  "Theirs will be a shared narrative drama and a drama of identity." The play is an exploration of what two very different characters have in common, as each has escaped something they find untenable and each has cloaked their true identity. Each lives in Delaware County, New York, before joining the Union Army; and each is looking to define freedom on their own terms.
KYLE BASS (Playwright) is the author of Possessing Harriet (Standing Stone Books), which was commissioned by the Onondaga Historical Association, premiered at Syracuse Stage in 2018, was produced by Franklin Stage Company in 2019, and opens at East Lynne Theater Company (NJ) in September 2022. His play Citizen James, or The Young Man Without a Country, about young James Baldwin, streamed nationally in 2021, and Salt City Blues received its first production at Syracuse Stage in 2022. Other plays include Tender Rain, which will premiere at Syracuse Stage in 2023, and Bleecker Street. His opera libretto Libba Cotten: Here This Day, commissioned by The Society for New Music, premiered in 2021. Kyle is the co-screenwriter of Day of Days (Broad Green Pictures, 2017). With National Medal of Arts recipient Ping Chong, Kyle is the co-author of Cry for Peace: Voices from the Congo, which premiered at Syracuse Stage and was subsequently produced at La MaMa Experimental Theatre in New York. A three-time NYFA fellow (for fiction in 1998, playwriting in 2010, screenwriting in 2022), Kyle is an assistant professor of Theater at Colgate University and Resident Playwright at Syracuse Stage. He lives and writes in Syracuse, New York.
 ADARA ALSTON (Director) is delighted to be working with Franklin Stage Company again after assistant directing Bricktop, Legend of the Jazz Age, performing as Mrs.Muller in Doubt: A Parable and performing the Henry V prologue in the 2020 Soliloquies at Chapel Hall series. Some recent credits: Men On Boats (Chenango River Theatre), Fences (Redhouse Theatre), The Skin of Our Teeth, An Odyssey, and The Inferior Sex (Hangar Theatre), Pericles: Prince of Tyre and A Midsummer Night's Dream (Ithaca Shakespeare), and The Fan, And What Happens If I Don't, and Trapdoor (Cherry Arts). Her last directing effort was Doubt: A Parable at Elmira Little Theatre. She is an alum of the director program LIP, the Leadership Initiative Project. Adara also currently hosts the arts and entertainment program Expressions on WSKG-TV (PBS). 
TYLER FAUNTLEROY (Toliver Holmes)Off-Broadway: Tambo and Bones (Playwrights Horizons/CTG) Looking for Leroy (New Federal Theatre). Regional: Fences (Pennsylvania Shakespeare Festival), Tempest (Hudson Valley Shakespeare Festival), The Most Spectacularly Lamentable Trial of Miz Martha Washington (Hudson Valley Shakespeare Festival), 1 Henry IV (Folger Theatre), Cinderella: A Musical Panto (People's Light), Romeo and Juliet (Westport Country Playhouse), Next to Normal(Syracuse Stage). TV: "Succession", "FBI", "The Oath". Audelco Award for Best Acting Ensemble. BFA: Virginia Commonwealth University. Instagram: @earthwindandtyler_
LISA NASO (Sarah Rosetta Wakeman) is excited to be making their Franklin Stage debut in Toliver & Wakeman. Regional credits include Men On Boats, Incident at Our Lady of Perpetual Help (Chenango River Theater) Fun Home (Smithtown Performing Arts) The Wolves (Zoetic Stage) and Gruesome Playground Injuries(CHP). Lisa is a graduate of Point Park University and lives in Manhattan. @lisa_naso
Two Staged Readings:
Friday, September 30 @ 7:00 pm
Sunday, October 2 @ 3 pm
There will be an audience talkback after each show.
FREE ADMISSION
Franklin Stage Company is an admission-free theater that depends on the generosity of our audience and donors—any amount is appreciated!