Professional theater of the Great Western Catskills!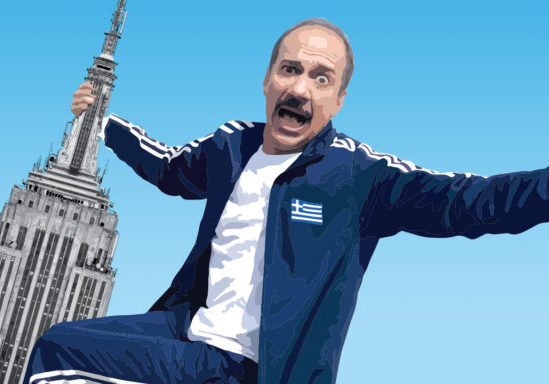 Written & Performed by Evan Zes
A struggling actor lucks into one of the few remaining rent-controlled apartments in NYC, and finds a way to survive the city and pursue his dream by turning the apartment into a lucrative Airbnb enterprise – that is, until, his moneymaking scheme backfires and he falls prey to a world of internet scam artists and low-level gangsters.  Watch Evan Zes portray 25 characters in this wild-but-TRUE cautionary tale of greed and redemption.
Rent Control had back-to-back sold out runs beginning with its debut at the 2016 New York International Fringe Festival and following with the 2016 Fringe Encore Series where it won "Best Solo Show" as well as the "Overall Excellence" award. It's since been performed at Hartford Stage, Cleveland Playhouse, Westport Country Playhouse, Penguin Repertory Theatre, Centenary Stage, Mile Square Theatre, The Rye Arts Center, The Complex Theatre in Hollywood, The Tabard Theatre in San Jose California, Teatro Jaco in Jaco Costa Rica, and Teatro Elliniko in Athens, Greece.
…cheerfully profane, blithely fatalistic…
—NY Theatre Guide
…disarmingly frank as it is funny.
—New York Theater
…a dangerously hilarious actor/writer with a  clear ability to capture the audience.
—Theatre is Easy
A Note From Evan Zes:
First of all, I want people experiencing the play to know going in that this is a true story that really happened to me. Many people approach me after the show and ask, "Did that really happen?" And the answer is yes! Knowing this from the first moment will hopefully enhance the viewing experience. I'm not up there just making up a crazy story.Living in New York City is hard. Being an actor is really hard. Making a living as an actor living in New York City is next to impossible. This is the story of how I managed to do that for 15 years.
In the year 2000, on my very first day in New York, I lucked into what people refer to as a "unicorn" apartment – a rent controlled, 2 bedroom on the Upper east Side of Manhattan. It served as the epicenter of my life as a working, hustling, and traveling actor. I was having adventures and meeting crazy characters, all of which passed through the world of this apartment.
Initially, I was writing a sitcom based on the many roommates I had as well as the interesting and totally unique New York characters inhabiting the building and neighborhood – all told from the point of view of a character actor working primarily in regional theatre. I wrote a pilot and 5 episodes and tried selling it to Netflix. They said it would make a better feature film but there was no clear ending to the story. I couldn't come up with an ending. So, I shelved the project.
Well, the ending presented itself in real life. Everything, for lack of a better word, exploded in 2015. And I never could have imagined anything crazier than what actually happened. My home, my career and my very life were on the verge of being destroyed. This is the story of that explosion and all the fallout that came with it. I guess you could say it wrote itself. So, I wrote a play about it.
I hope you enjoy the ride. I think I did. —Evan Zes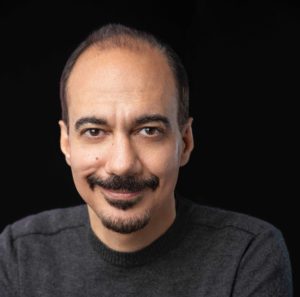 Evan Zes Biography
Evan is very happy to be making his debut at Franklin Stage. He has been acting across the country and all over the world for the last 20 years. He's been in TV shows, commercials, and tons of plays.
Rent Control debuted at the Soho Playhouse in 2016 and has since been performing at theaters all over America and overseas. New York credits include Incident at Vichy at The Signature Theatre, Days to Come at The Mint Theatre Company, London Assurance, Freedom of the City, Man and Superman, White Woman Street, and Around the World in 80 Days at Irish Repertory Theatre.
Internationally, Evan has performed Rent Control at Elliniko Theatro in Athens, Greece and Teatro Jaco in Costa Rica. He was also in Julie Taymor's The King Stag at the Barbican, London, and Dream Play at the Moscow Art Theatre.
Some his favorite regional credits include The McCarter, Hartford Stage, The Alley, The Goodman, The Old Globe, Pittsburgh CLO, New York Stage and Film, Cleveland Playhouse, Westport Country Playhouse, La Jolla Playhouse, Arena Stage, Cincinnati Playhouse in the Park, The Shakespeare Theatre DC, Studio Theatre DC, Pittsburgh Public Theater, St. Louis Repertory Theater, Baltimore Centerstage, and Berkeley Rep. Evan's film and TV credits include The Path, Only Murders in the Building, The Street, Last Night at Angelo's and All My Children. He has an MFA from A.R.T/ Moscow Art Theatre at Harvard University.
Evan would like to thank everyone at Franklin Stage for making him feel so welcome.
Friday, August 27 @7:30 pm
Saturday, August 28 @7:30 pm
Sunday, August 29 @5:00 pm
FREE ADMISSION
Franklin Stage Company is an admission-free theater that depends on the generosity of our audience and donors—any amount is appreciated!