Professional theater of the Great Western Catskills!
Julian Fleisher & Friends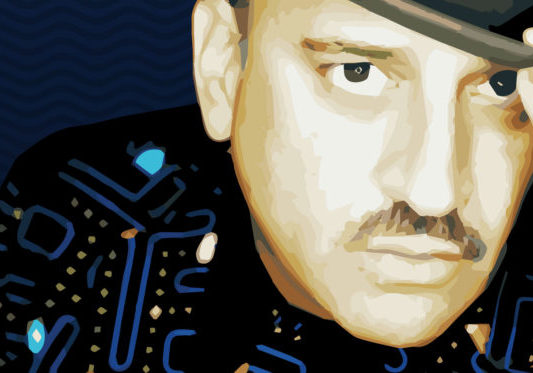 Julian Fleisher & Friends
Back by popular demand! A veteran of many productions at FSC and last season's sold-out hit of the summer, Julian is back and we couldn't be more thrilled.  A restless creative spirit who doesn't care a fig about genre, era or any other category that keeps great songs from being shared among willing participants from Porter to Prince, from Gershwin to GaGa. Julian's motto is: if it swings it sings. With an assist from equally versatile guitar virtuoso, Phoenicia's own Pete Smith, Julian and a rotating roster of special guests return to FSC for what is quickly becoming an unmissable annual tradition: An evening of song with Julian Fleisher and Friends.
It's as if Fleisher can get away with anything.
— iTunes Editorial

Smart, genre-busting pop!
—The New York Times Magazine

A fixture on the downtown scene…generating quite a following on both coasts…sharp-edged compositions and favorites by everyone from Irving Berlin and Joni Mitchell to Prince and Pink.
— The New Yorker

I don't want to sign off without saying a little more than that about Julian Fleisher and His Rather Big Band. Fleisher is a not-exactly- lounge singer who does brainy, oddly tilted versions of such unlikely pop tunes as "Rainy Days and Mondays" and "For What It's Worth" (yes, I mean the Stephen Stills song about the man with the gun over there telling me I've got to beware), backed by a slick 11-piece group that blew the roof offJoe's Pub…I'm definitely coming back for another try, and probably another one after that. I like smart music, and Julian Fleisher is way smart.
— The Washington Post
Friday, August 30 @ 7:30 PM
Saturday, August 31 @ 7:30 PM
Sunday, September 1 @ 5:00 PM
FREE ADMISSION
Franklin Stage Company is an admission-free theater that depends on the generosity of our audience and donors—any amount is appreciated!