Professional theater of the Great Western Catskills!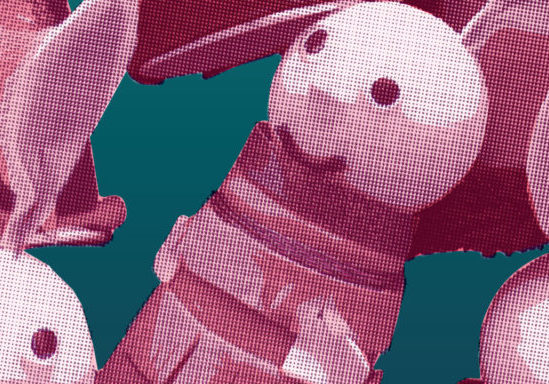 by David Lindsay-Abaire
Directed by Chris O'Connor
An FSC Production
Originally commissioned by the Manhattan Theatre Club (Lynne Meadow, Artistic Director; Barry Grove, Executive Producer) with funds provided by Bank of America, and received its world premiere there on February 8, 2011.
When down-on-her-luck single mom Margie Walsh loses her job at a South Boston dollar store, she reaches out to old flame Mike, a Southie boy who left the neighborhood and became a successful doctor. Margie's attempt to hit Mike up for a job takes on a threatening cast when she realizes the power a secret from Mike's past holds. With wry humour and astonishing realism, Pulitzer Prize-winning playwright David Lindsay-Abaire creates both a loving portrait of his hometown and a widely relatable tale of socio-economic struggle.
"Lindsay-Abaire is brilliant at taking a Marx Brothers comedy moment and turning it into an agony of reality."
–Berkshire Eagle
"David Lindsay-Abaire's comedy-drama of socioeconomic dynamics is in some ways his finest construct to date."
–LA Times
"One of the more subtly surprising treats of this theater season."
–NY Times
BETTY ABERLIN (Dottie) made her stage debut off-Broadway in Sandhog in 1954, and played in many musicals, including original companies of I'm Getting My Act Together And Taking It On The Road, Yours, Anne, Alice in Concert and topical revues at Upstairs at the Downstairs. She went to Pittsburgh in the 2nd company of The Mad Show to sing a Sondheim song, and from 1968-2001 she played "Lady Aberlin" on Mister Rogers' Neighborhood, was a regular on The Smothers Brothers Show, Beyond Vaudeville, and The 90's on PBS.  She has had roles in 5 Kevin Smith films, and performed in the backer's audition for Prayer For The French Republic at Manhattan Theatre Club, where Good People began its life. Her White Page Poems (Winged Lion Press) were written in Walton. She is grateful to be playing bingo in such good company here at Franklin Stage. 
ADARA ALSTON (Kate) is delighted to be working with Franklin Stage Company again after performing as Mrs.Muller in Doubt: A Parable and performing the Henry V prologue in the 2020 Soliloquies at Chapel Hall series. She also assistant directed for Bricktop: Legend of the Jazz Age, and directed the reading of Toliver and Wakeman last season. Some recent credits: Men On Boats (Chenango River Theatre), Fences (Redhouse Theatre), The Skin of Our Teeth, An Odyssey, and The Inferior Sex (Hangar Theatre), Pericles: Prince of Tyre and A Midsummer Night's Dream (Ithaca Shakespeare), and The Fan, And What Happens If I Don't, and Trapdoor (Cherry Arts). Adara also currently hosts the arts and entertainment program Expressions on WSKG-TV (PBS).
PATRICIA BUCKLEY (Margie) is Artistic Director of FSC. Her New York credits include New York Theatre Workshop Cherry Lane, 59e59, Potomac Theatre Project, New Ohio Theater, Irish Arts Center, MileSquare Theatre, Clubbed Thumb and the Actors Shakespeare Company. Regionally, she has performed with Theatre de la Jeune Lune and at Papermill Playhouse, LaJolla Playhouse, Berkshire Theatre Festival, Cleveland Playhouse, Walnut Street Theatre, Portland Stage Company (ME), Coconut Grove Playhouse and Portland Center Stage (OR). International credits include Gams On The Lam in tours throughout US, Canada, Mexico and Europe. Film and television appearances include Law & Order (NBC), Death of A President (Film 4/Channel 4), Kabluey (Sony), The Delicious (Fox Searchlight), Anna Is Being Stalked (Sundance Channel) and How2MakeMovies@Home.
GRANT CROWSON (Assistant Stage Manager) Grant attends Ithaca College, majoring in Stage Management. He is excited to be with FSC again this summer as an Assistant Stage Manager. Last summer, he was the Stage Manager for Two Gentlemen of Verona and Bricktop: Legend of the Jazz Age. He's spending half his summer here at FSC and the other half at Glimmerglass Festival in Cooperstown, NY. Grant was raised in Cooperstown, NY, and worked with many local community theaters including Orpheus Theatre Company, Glimmer Globe Theatre, and Siren Song Shakespeare Company. He graduated from Cooperstown High School, where his passion for theatre started.
TARA GIORDANO (Jean) is delighted to make her Franklin Stage Company (FSC?) debut. Previous acting credits include roles at the Kennedy Center, Arena Stage, Shakespeare Theatre, Folger Theatre, Lincoln Center Education, Two River Theater, and 15 seasons with Off-Broadway Theatre company PTP/NYC. Tara's work can also be seen & heard in independent films, national commercials, and over 40 audiobook narrations. She holds a BA in Theatre and English from Middlebury College and an MFA from The Academy for Classical Acting. Ms. Giordano is a Theatre professor and director at American University in Washington, DC, where she currently lives with her husband and 2-year old daughter.
SCOTT HOLDREDGE (Set/Lighting/Sound Design/Technical Director) is excited to be back with FSC this summer. He is a full time faculty member at SUNY Cortland in NY. He recently returned to Anchorage Opera as projection designer for Missing, a US premiere Opera bringing attention to missing and murdered indigenous women in Canada. As a response to Covid protocols at Franklin Stage Company, he designed and built an indoor and outdoor stage for the 2021 season. His scenic designs for SUNY Cortland have recently included; Cabaret, Seussical, Proof and a new musical workshop production of The Bone Harp with Create Theatre. He has also worked for Cortland Repertory Theatre, Syracuse Opera, Syracuse University, and a few area high school theatres as a set/lighting designer and technical director. Scott's work has been seen in New York City, Los Angeles, Alaska, and San Diego across the genres of theatre, corporate events, theme parks, haunted houses and film..
RILEY ISRAEL (Stage Manager) is a current student at Ithaca College studying stage management. He is beyond excited to be working at Franklin Stage Company this summer! He would like to thank his family, his friends, his partner, and his theater mentors and professors. Credits include: Palmyra-Macedon CSD: Annie (PSM), The Little Mermaid (PSM), Peter Pan (ASM), High School Musical (ASM). The Kitchen Theater: Do You Feel Anger? (PA). The Cherry Artspace: Voice of Ukraine (PSM). Ithaca College: New Play Incubator (SM), Twelfth Night: the Musical (PA), MTD Collaboratory (ASM). Instagram: @riley_israel_03. Facebook: Riley Israel.
BARBARA KAHL (Costume Designer) is pleased to return to FSC. As a costume and scenic designer, her work has been seen in productions from Minneapolis to the Baltimore/ Washington, DC, corridor. She is the resident costume designer at Chenango River Theatre, and a faculty member and designer at Hartwick College, Oneonta, NY. Her research interests are in using renewable resources for art and design, and she frequently presents at the Textile Society of America's Biennial Symposium, and the Costume Society of America. She and her husband own Rivendell Farm of Oneonta, raising Finn sheep for fiber and plants for dye.
VITO LONGO (Stevie) is thrilled to be making his Franklin Stage debut. Vito is a freelance actor based in Johnson City, NY. Vito was most recently seen in "By The Way, Meet Vera Stark" (Brad/Slasvick) at the Redhouse Arts Center. Other regional credits include, "I Love You, You're Perfect, Now Change" (Chenango River Theatre) "An Odyssey" (The Hangar Theatre Co.) and "Voices Of Ukraine" (The Cherry Artspace). Vito is also a film actor and has appeared in various independently produced short-films. Follow him on instagram @v_toelongo to see where he will be performing next. 
CHRIS O'CONNOR (Director) directed last summer's Two Gentlemen of Verona at FSC, as well as FSC's 2019 production of Billy Bishop Goes to War. He appeared as Launce in the Soliloquies at Chapel Hall in 2020. As Founding Artistic Director of the New Jersey regional theatre MileSquare Theatre, he received an Award of Excellence from the New Jersey Theatre Alliance. Chris produced 19 seasons for MST, including the Off-Broadway transfer of Erin Mallon's The Net Will Appear. He directed over 30 plays at MST and has directed at theatres and universities across the country. Recent projects at MST include the direction of the world premiere of Joseph Gallo's Yuppies Invade My House at Dinnertime as well as performing the solo show Balloonacy. As an actor he has performed Off-Broadway and regionally in such theatres as Seattle's A Contemporary Theatre, The Culture Project, Soho Rep, The Ahmanson, Gloucester Stage, Provisional Theatre of Los Angeles, Maltz Jupiter Theatre, The Ohio Theatre, The Bathhouse Theatre, Seattle Children's Theatre, and at City Theatre in Pittsburgh. TV credits include Magic City and Burn Notice, and he appears in the indie thriller Depraved. He is an Associate Professor and Chair of Theatre Arts at Molloy College. Chris holds a BFA from Carnegie-Mellon University and an MFA from Rutgers University.
EVAN TRUE (Production Manager) spends the colder months as a technical producer and production manager for live events, conferences, festivals and interactive museums. He has worked on the production side with many theater and dance companies including the TEAM, Liz Lerman Dance, and Culture Project and has been a build and strike volunteer at FSC for two seasons. Evan is also an Obie Award winning performer, and has been an ensemble member as well as Tech Director at the Living Theatre and International Wow Company.
WILLIAM ZIELINSKI (Mike) is delighted to be making his Franklin Stage debut. Recent theatre includes: Everything Is Wonderful and Hand to God (Philadelphia Theatre Company), Buried Child, Three Sisters and Glengarry Glen Ross (Harbor Stage Company), Sweat (People's Light), Hapgood and Don't Dress for Dinner (Lantern Theatre), Ideation and An Oak Tree (Theatre Exile), West Side Story (Pennsylvania Shakespeare Festival), and They Don't Pay, We Won't Pay (Portland Stage Company). Film and TV:  Kerstmans, New Amsterdam, Dispatches From Elsewhere, Dead Man Down, Do No Harm, Flikken Maastricht (Dutch TV), The Wire, The Lovely Bones, and Shot in the Heart. Bill is an eight-time Barrymore nominee, and was a member of four Barrymore-winning ensembles. He currently resides Albany, NY  and splits time between there and Amsterdam, The Netherlands. 
Thursday–Saturday @7:30 pm
Saturday Matinee @3:00 pm
Sunday @5:00 pm
Performance is approximately 2 hours, including 1 15-minute intermission.
WARNING: Strong language.
FREE ADMISSION
Franklin Stage Company is an admission-free theater that depends on the generosity of our audience and donors—any amount is appreciated!