Professional theater of the Great Western Catskills!
Doktor Kaboom: Random Acts of Science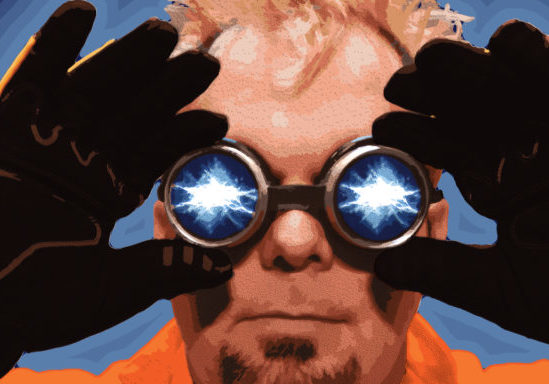 Doktor Kaboom: Random Acts of Science
Last time he catapulted bananas. What's next, exploding piñatas?
Well, yes, actually. That's exactly what's next.
It's been a long, long year, with loads of time for our favorite over-the-top physicist to come up with some ridiculous new experiments, and he's bringing them straight to Franklin!
Join us for an hour of side-splitting science coupled with life lessons and personal empowerment for the whole family.
Spectacular…nobody can captivate an audience better.
—Broadway World
David Epley grew up expecting to be a research physicist. Then a biomedical engineer. Then a mathematician, an astrophysicist, a chemical engineer, a marine biologist. So, of course, he became an actor.
For almost 30 years David has written, directed, and performed original comedy shows throughout the US, and around the world. Outdoor festivals and street performance were his primary venues of choice, with an occasional stage show thrown in for good measure. In 2006 David decided to bring science, his first passion, back into his life. Blending science and theatre has been a dream come true, opened multiple doors, and led to the most fulfilling work of his life. Teaching, inspiring, and empowering the minds of our youth, and reminding their parents to be an active part of the equation. How could someone's work be any more rewarding?
David is a veteran of the US Army, and a former Firefighter and EMT. He calls Seattle home, where he lives and loves with his wife and their two wonderful daughters.
Doktor Kaboom strives to empower, excite, educate, and entertain the people of Earth.
Through interactive character-driven science comedy we improve society's understanding and retention of basic scientific principles, build upon those basics, demonstrate that all science is for everyone, and remove the cultural stigma that scientific awareness is something to fear.
Friday, July 16 @7:30 pm
Saturday, July 17 @7:30 pm
Sunday, July 18 @5:00 pm
FREE ADMISSION
Franklin Stage Company is an admission-free theater that depends on the generosity of our audience and donors—any amount is appreciated!