Professional theater of the Great Western Catskills!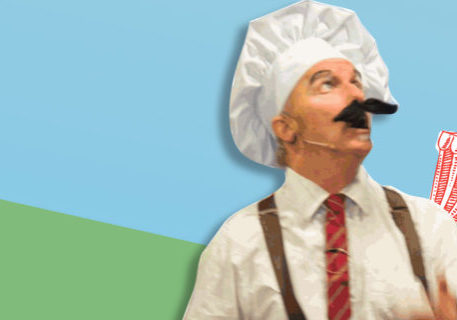 Written & Performed by Kevin O'Keefe
From Kevin O'Keefe's suitcase, an entire circus emerges: tent, band, lights, the boisterous ringmaster Steve Fitzpatrick, the officious Mervin Merkle, the incredible Bumbilini Family, the Magician to the Stars Clyde Zerbini, and Keefer–an innocent trying to runaway and join the circus. However, the most important performers emerge from the audience.
Each performance becomes a dialogue between the characters and the audience–a light-hearted collaboration. This show has been performed over 500 times around the globe, for family theater audiences and school assemblies alike; a delightful opportunity for everyone to participate in an enthralling, whimsical celebration of the imagination.
"Our audiences thoroughly enjoyed the lunacy of CIRCUS MINIMUS. Mr. O'Keefe's gallery of wacky circus characters and antics made this fast-paced a show a great deal of fun for both kids and adults."
–Bert Goldstein, Director of Education, Cincinnati Playhouse, OH

"Mahalo nui loa (Thank you so much) for your wonderful show. It was a delight to meet and work with you. You definitely brightened the Volcano area with your sweet energy, playful fun and easy professionalism. Aloha!"
–Julie Mitchell, Director of Public Programs, Volcano Arts Center, Hawaii
Saturday, August 4 @ 2:00 pm
Sunday, August 5 @ 3:00 pm
FREE ADMISSION
Franklin Stage Company is an admission-free theater that depends on the generosity of our audience and donors—any amount is appreciated!