Professional theater of the Great Western Catskills!
Bitter Banquet A Euripidean Song Cycle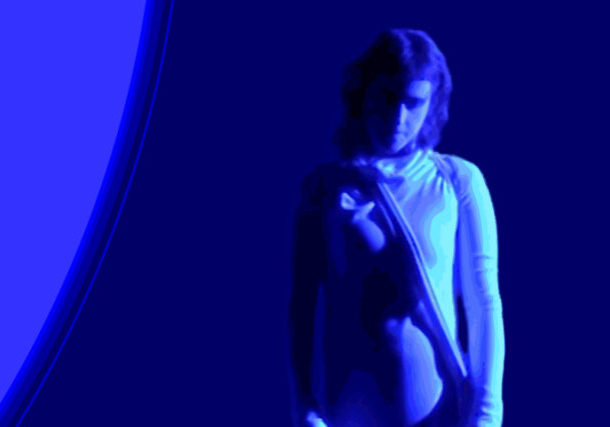 Bitter Banquet A Euripidean Song Cycle
Written & Performed by Annie Lewandkowski
With Percussionist Sarah Hennies
Directed by Samuel Buggeln
Projection design by Benjy Brooke
Lighting Design by Emily Weisbecker
Video Tech by Sergey Levitskiy
Remixing Engineer: John Dieterich, using samples of David Yearsley (baroque keyboards), Theresa Wong (cello) and Russell Greenberg (percussion)
Bold. Hypnotic. Challenging. Combining compelling visuals and lush music, Bitter Banquet, an original staged song cycle composed and performed by Annie Lewandowski, weaves iconic moments from the ancient tragedies of Euripides. Although written millennia ago, these unflinching examinations of human suffering continue to resonate today, and the intense emotional lives of the poet's characters are richly brought to life. This powerful evening of performance also features percussionist Sarah Hennies and the immersive animated projections of Benjy Brooke.
"Annie Lewandowski's voice is a thing of great beauty and great terror. A stunning tenor under the weight of something dreadful and awe-inspiring."
–Tome to the Weather Machine
Annie Lewandowski (Writer & Performer) is a composer, improviser, and multi-instrumentalist whose work has situated her between the worlds of improvisation and independent rock music. As an improviser on the piano and accordion, she has recorded with Fred Frith, the London Improvisers Orchestra, Caroline Kraabel, Tim Feeney, CAGE, and Doublends Vert, and performed with improvisers including Theresa Wong, Miya Masaoka, Chris Cutler, Chris Corsano, Evan Parker, Ellen Fullman, and Charles Hayward. As a singer, guitarist, and keyboardist, Lewandowski has recorded with rock bands Emma Zunz, Xiu Xiu, The Curtains, Former Ghosts, William Ryan Fritch, and Hawnay Troof. Her band Powerdove has released eight recordings: "Live at the Maybeck House" (self-released, 2010), a self-titled EP (Circle into Square, 2011), "Be Mine" (Circle into Square, 2011), "Do You Burn?" (Circle into Square/ Murailles Music/ Africantape, 2013), "Arrest" (Murailles Music/ Sickroom Records, 2014), "Powerdove Live" (Wild Silence, 2016), "Powerdove" (France Musique Label Pop, 2016), and "War Shapes" (Murailles Music, 2017).
Lewandowski has performed at festivals and venues across the United States and Europe, including the Casa da Música (Porto, Portugal), the Hippodrome (London), Musica Nelle Valli (San Martino Spino, Italy), the Great American Music Hall (San Francisco), the Frieze Arts Fair (London), Avalon (Los Angeles), and Redcat (Los Angeles). She is a 2014 Civitella Ranieri Foundation Fellow. Lewandowski received her Master of Fine Arts in Music Performance and Literature with a Specialization in Improvisation from Mills College. At Mills, she was awarded the Flora Boyd Piano Performance prize for her work on extended techniques for the piano. She is currently Senior Lecturer in Music at Cornell University. http://annielewandowski.com/
Sarah Hennies (Percussionist) is a composer and percussionist based in Ithaca, NY. Her work has been presented in a variety of contexts including Café Oto (London), cave12 (Geneva), Ende Tymes (NYC), Festival Cable (Nantes), the Johns Hopkins Digital Media Center, O' Art Space (Milan), and Second Edition (Stockholm) and she has composed several site-specific works for decommissioned industrial and military spaces such as Silo City (Buffalo, NY), Fort Tilden Bunker (Queens, NY) and The Monon Line Railway (Indianapolis, IN). She received her M.A. from the University of California-San Diego in 2003 where she studied with renowned percussionist Steven Schick and in 2016 was awarded a fellowship in music/sound from the New York Foundation for the Arts. Hennies is currently a member of improvised music group Meridian with Greg Stuart and Tim Feeney, a duo with sound/performance artist Jason Zeh, and the Queer Percussion Research Group with Jerry Pergolesi, Bill Solomon, and Jennifer Torrence. In late 2017 she premiered the large-scale work, Contralto at Issue Project Room (NYC), a video/sound piece involving strings, percussion, and a cast of transgender women. As an educator and facilitator, Hennies has directed multiple performances of Cornelius Cardew's monumental work The Great Learning, served as visiting faculty at the Roots & Rhizomes Percussion Residency at the Banff Center for Arts & Creativity, and has lectured or given workshops at numerous universities and independent venues. In 2013 Hennies also founded the record label Weighter Recordings for releasing her own work and other new and unusual music by living composers.http://www.sarah-hennies.com/
Friday, July 6 @ 7:30 pm
Saturday, July 7 @ 7:30 pm
Sunday, July 8 @ 5:00 pm
FREE ADMISSION
Franklin Stage Company is an admission-free theater that depends on the generosity of our audience and donors—any amount is appreciated!