Professional theater of the Great Western Catskills!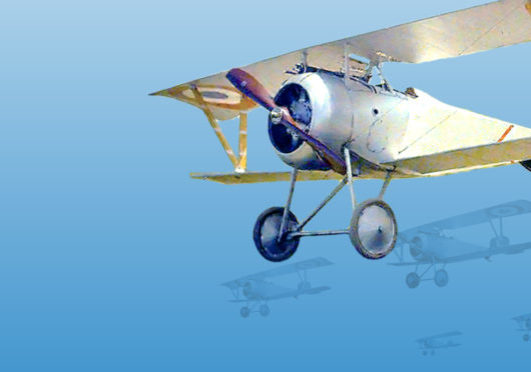 Written by John MacLachlan Gray with Eric Peterson
Directed by Chris O'Connor
Canada 1914. Billy Bishop, underachiever extraordinaire, signs up to fight in Europe and is soon miserable in a military training camp. But one day, he spots a single-seater plane circling overhead. Overcoming intense prejudice and astonishing danger, Billy becomes the most successful fighter pilot of his generation. This play with songs explores the complexities of heroism, the cost of war, and Britain's colonial past. Billy Bishop goes to War is a true story. A deceptively simple, funny, and totally gripping theatrical experience.
"Mr. Gray and Mr. Peterson have taken the myth of the hero and, using a combination of music and old-fashioned storytelling, have given us a portrait of the reality of war."
–The New York Times

"an incredible story of bravery, courage and survival."
–Broadway World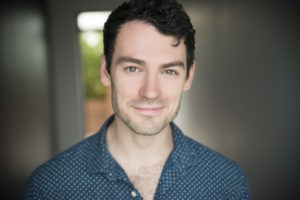 WOODROW PROCTOR (Billy Bishop) began his theatrical career in upstate New York performing with the Saratoga Shakespeare Company across four different seasons where he portrayed everything from buffoons to kings. He spent a year at the Alabama Shakespeare Festival where he appeared in several shows including playing Benedick in their touring production of Much Ado about Nothing. Woodrow also recently played Venticelli in Amadeus at the Arts Center of Coastal Carolina. He is currently stationed in New York City and would like to thank his agent and his girlfriend, Katie, for supporting him through everything.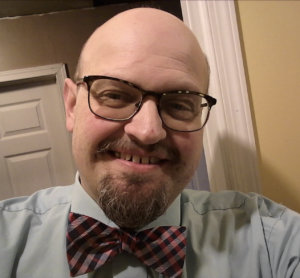 TIM IVERSEN (Music Director/Piano Player) is the Jr./Sr. High School Chorus Teacher for the Cooperstown Central School District, where he also oversees the musical theatre program. He has worked on well over one hundred musicals with student, community, and professional theatre groups as a music director, director, vocal coach, accompanist, and pit orchestra musician. Tim plays with the Old Masters Jazz Ensemble and sits in frequently with other jazz, blues, and rock groups in the area.  He is also the organist and choir director for the First Baptist Church of Cooperstown.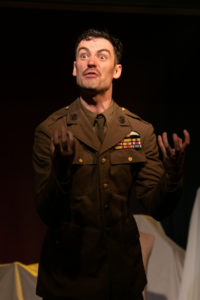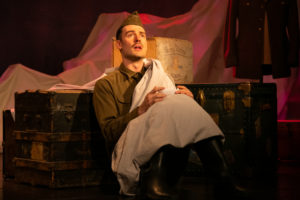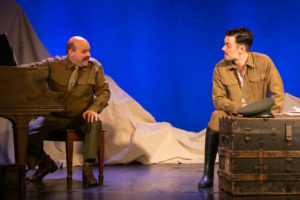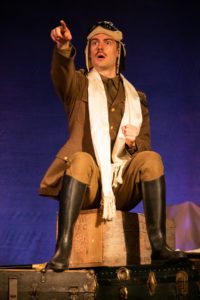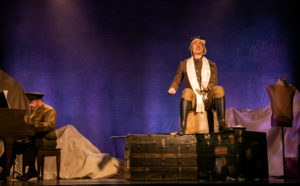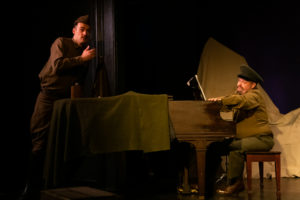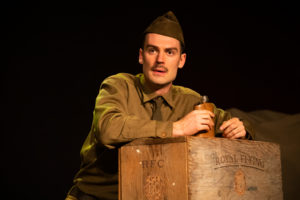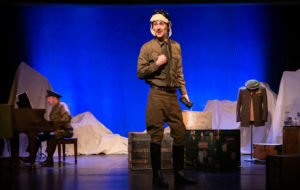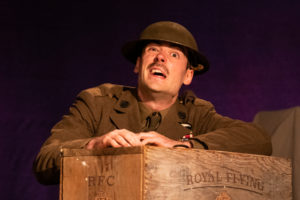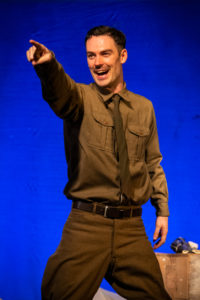 Thursday & Friday @ 7:30 PM
Saturday @ 3 pm & 7:30 PM
Sunday @ 5 PM
RUNNING TIME: 2 HOURS with INTERMISSION.
Talkback Fridays: following the shows on August 16 & 23.
FREE ADMISSION
Franklin Stage Company is an admission-free theater that depends on the generosity of our audience and donors—any amount is appreciated!