Professional theater of the Great Western Catskills!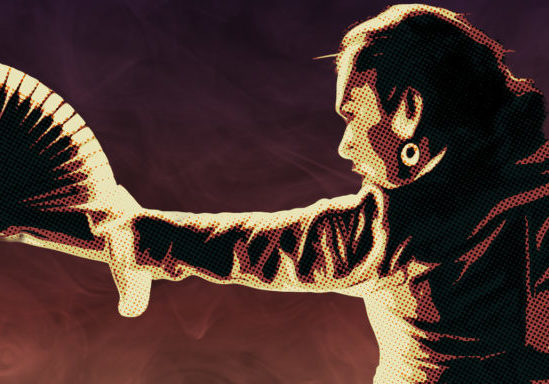 SUNDAY, JULY 23 SHOW IS SOLD OUT
A Palo Seco is a New York based Flamenco Company that strives to develop a unique voice, employing their Flamenco expertise, while also taking into account the context in which they live. Their work aims to expose people to an innovative way of looking at Flamenco, combining traditional techniques with a modern, metropolitan flare.  Founded by artistic director and choreographer, Rebeca Tomas, the company debuted its first production in May 2010 at Theatre 80 St. Marks (New York City). The production was described as "a feast for the eyes and the ears"(Linsday Miller, Theatre On-Line), and reviewed by several press sources, including the New York Times. Jack Anderson, for the New York Theatre Wire, wrote, "Tomas is seeking to develop Flamenco in new ways." The company has appeared throughout the U.S. at venues such as the Chicago Flamenco Festival, Eastman School of Music's World Music Series, Jacob's Pillow Inside/Out, the Pocantico Center (Rockefeller Brothers Fund), New York City's SummerStage, Flushing Town Hall in Queens and the New Victory Theater on Broadway.
"A Palo Seco" is a phrase that refers to a bare-bones style of flamenco music, often consisting of singing or percussion alone. This stripped-down aesthetic has become a central theme in artistic director Rebeca Tomas' choreography, characterizing her biggest departures from tradition, while also rooting her work in the emotional rawness that lies at the heart of the art of Flamenco. www.apalosecoflamenco.com
"Whether formally traditional or experimental, all of her dances may be fierce, for Ms. Tomás, though physically tiny, can be awesomely fiery."
–Jack Anderson, NYTimes
"A level of expression that can't be faked—wailing song, heart-racing rhythm, and impossibly fast footwork."
–Megin Jimenez, NYTheatre.com
"Tomás and her company know their flamenco, yet they're willing to play with its conventions."
–Jack Anderson, NYTheatre Wire
Rebeca Tomas (Artistic Director/ Choreographer/ Dancer) Rebeca Tomas has been described as "awesomely fiery" (NYTimes), "masterful" (Eva YaaAsentawaa), and "a postcard image of the feminine Flamenco dancer" (Kansas City Metropolis). After years of performing and touring with such companies as Soledad Barrio & Noche Flamenca and Flamenco Vivo Carlota Santana, she founded A Palo Seco Flamenco Company (2009), for which she directs and choreographs her own original productions. Acknowledged in the U.S. Flamenco community for an artistic vision deeply rooted in Flamenco tradition, yet relevant in a modern urban context, her productions have been proclaimed "a feast for the eyes and the ears" (Theatre Online). In support of her artistic work, Tomas is a recipient of the Arts Alive grant from Arts Westchester, the Lower Manhattan Cultural Council's MCAF grant, Jerome Foundation's Travel & Study grant, a NYFA 2013 & 2019 Fellowship in Choreography, she was selected by Arts Westchester as one of "50 for 50" top artists in Westchester County, and she received first place at the XIII Concurso Nacional de Flamenco in Albuquerque, New Mexico. In addition to her work with A Palo Seco, Tomas works as a dancer, instructor, and choreographer throughout the country. Past projects include Lincoln Center's production of Women on the Verge of a Nervous Breakdown, R.evolución Latina's Choreographer's Festival, and Yaron Zilberman's A Late Quartet. Rebeca trained in Granada, Sevilla, and in Madrid at the internationally renowned Flamenco Academy Amor de Dios.
Elisabet Torras (Aguilera, Dancer) Elisabet Torras was born and raised in Barcelona, earned her B.A. in Spanish Dance/Flamenco from the Conservatory of Dance and Theater. Elisabet was a guest artist at Flamenco Festivals around the world, performed with Manolo Carrasco, Javier Latorre's Somorrostro Dansa Flamenca and performed across the USA solo and with Flamenco companies such as Soledad Barrio & Noche Flamenca, Flamenco Vivo Carlota Santana, Omayra Amaya Flamenco Dance Company, A Palo Seco Flamenco Company and as a guest artist/choreographer with Dance Heginbotham. Elisabet also appeared in the lead role in an award winning short film by Sophia Conger. For the last few years, she has been the featured dancer for the Annual Gala of Zarzuelas at Carnegie Hall performing Escuela Bolera and Classical Spanish dances and a guest artist at the Hudson Valley Flamenco Festival. Elisabet received the Award to Outstanding Artistic Career 2019 at Homenaje a la Prensa Internacional. In 2022 she presented her last choreographies at the Thalia Spanish Theatre, NY with the show "Mosaico Flamenco" for Danza España. And was a guest teaching artist Classical Spanish dance with Ensemble Español Spanish Dance Theatre, IL and performed with the company in the American Spanish Dance and Music Festival'22 alongside La Lupi and Curro de María. She has worked with renowned choreographers including Belén Maya and most recently under the direction and choreography of Antonio Najarro in the opera Fountain of Tears performed at The Detroit Opera Theatre. Elisabet resides in New York City since 2013 where she performs, teaches and lectures Flamenco and Spanish Dance.
Juan Pedro Gimenez (Singer & Guitar) Juan Pedro, a native of Cadiz in the South of Spain, was raised performing with the gypsy family Romeros de Vejer.  A singer and guitarist, he studied music at the Royal Conservatory, and learned from Flamenco singer Calixto Sánchez, and guitarists such as Victor Rosa, Tito Alcedo and Rafael Segura Torres (Faluky).  Since graduating from the Conservatory, Juan Pedro has gone on to work with such artists as Toñi Romero, Susana Romero, Ana Polanco, Selu del Puerto, Maria del Mar Ramos and Juanito Berrocal. And recently with Javier Heredia at Alegrías en la Nacional in New York City.  He also had the privilege to play for the great flamenco dance teacher Carmen Cornejo de Cádiz, for more than ten years.  He currently collaborates with local Flamenco artists and can be seen performing regularly around USA with different companies and also in the Tri-State area, including Flamenco Vivo, A Palo Seco, and Danza Espana.  In lasts years, has toured the Ferias de Sevilla, Jerez, El Puerto de Santa Maria, Sanlucar, Algeciras and Cordoba. He has also played in El Rocio with the Hermandad de Jerez, and in Peñas Flamencas and Festivals throughout the Province of Cádiz.
Ricardo Sanchez (Guitarist) Ricardo Sanchez, Mexican Guitarist, was born in the city of Guadalajara, Jalisco and recently relocated to New York City, where he performs in the top tablaos, including "Alegrias en La Nacional," and with companies such as A Palo Seco and Danza Espana. He has participated as a performer, composer and musical director in important flamenco and music festivals in America such as the Vancouver International Flamenco Festival, Encuentro de Arte Flamenco in Mexico City, Flamenco Festival del "Sur Jondo" in Chile, and numerous festivals throughout Canada. In addition to performing, he teaches guitar courses and classes on the understanding flamenco,  helping to train new generations of Flamenco musicians.  
NOTE:
Rebeca Tomas and A Palo Seco Flamenco Company would like to thank Carlota Santana and Flamenco Vivo for supporting our work enabling us to be here today, and for helping to continue the flamenco tradition at Franklin Stage.
Friday, July 21 @7:30 pm
Saturday, July 22 @7:30 pm
Sunday, July 23 @5:00 pm–SOLD OUT
FREE ADMISSION
Franklin Stage Company is an admission-free theater that depends on the generosity of our audience and donors—any amount is appreciated!