Professional theater of the Great Western Catskills!
A Doll's House, Part 2
An FSC Production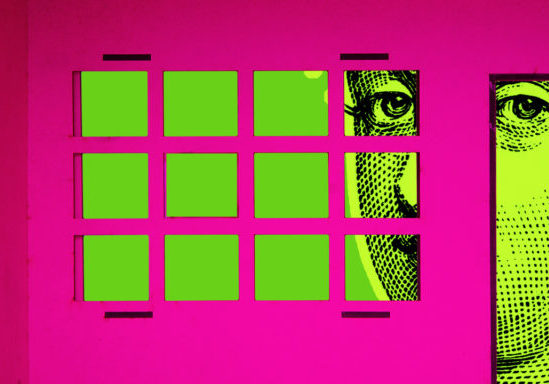 A Doll's House, Part 2
An FSC Production
An FSC Production
Written by Lucas Hnath
Directed by Kirk Jackson
In the final scene of Ibsen's 1879 groundbreaking masterwork, Nora Helmer makes the shocking decision to leave her husband and children, and begin a life on her own. In A Doll's House, Part 2, many years have passed and Nora has returned. But why? And what will it mean for those she left behind? A provocative and surprisingly funny debate about the roles people choose to play and those they feel forced into—a conversation 140 years in the making.
KIRK JACKSON (Director) Happy to be back at Franklin Stage where he directed A Walk in the Woods and Tartuffe, as well as several readings. He developed the one-man show The Tarnation of Russell Colvin with husband Oliver Wadsworth at FSC, which went on to tour venues throughout southern Vermont, including the Dorset Theater Festival, and Hubbard Hall in Cambridge, NY. For Hubbard Hall Kirk has directed several operas and plays, including Rigoletto, Gianni Schicchi, The Book Club Play, and Stupid F*#king Bird. For Living Room Theater, in North Bennington, VT, he appeared in Lucy Caldwell's adaptation of Chekhov's Three Sisters set in Northern Ireland. Kirk also played the matriarch of a three generational family of women in Lucy's Wedding by Randolyn Zinn. And he just staged Doll's House Part 2, in an empty swimming pool for LRT. Faculty: Bennington College since 2001. MFA: Yale School of Drama. Thanks Pat, Leslie, and Robert for this wonderful opportunity.
PATRICIA BUCKLEY (Anne Marie) is Co-Artistic Director of FSC. Her New York credits include New York Theatre Workshop Cherry Lane, 59e59, Potomac Theatre Project, New Ohio Theater, Irish Arts Center, MileSquare Theatre, Clubbed Thumb and the Actors Shakespeare Company. Regionally, she has performed with Theatre de la Jeune Lune and at Papermill Playhouse, LaJolla Playhouse, Berkshire Theatre Festival, Cleveland Playhouse, Walnut Street Theatre, Portland Stage Company (ME), Coconut Grove Playhouse and Portland Center Stage (OR). International credits include Gams On The Lam in tours throughout US, Canada, Mexico and Europe. Film and television appearances include Law & Order (NBC), Death of A President (Film 4/Channel 4), Kabluey (Sony), The Delicious (Fox Searchlight), Anna Is Being Stalked (Sundance Channel) and How2MakeMovies@Home.
LESLIE NOBLE (Nora) is Co-Artistic Director of FSC, where she directed Possessing Harriet and The Price, and appeared in A Walk in the Woods. She is a founding member of Gams on the Lam, a three-woman clown theatre ensemble that toured throughout North America and Europe. Leslie has acted and directed for several area theatres including Syracuse Stage, Geva Theater, and The Red House Arts Center. Favorite acting roles include Lady Croom in Arcadia, Amanda in Private Lives, Miep in The Diary of Anne Frank, and Prudy Pingleton in Hairspray. Leslie teaches clown technique and acting for the Syracuse University Department of Drama and can be heard nightly as the station voice of WCNY-TV.
OLIVER WADSWORTH (Torvald) Tartuffe and The Tarnation of Russell Colvin (Franklin Stage); Sideways (Pecadillo Theatre), Peter and the Starcatcher (Pioneer Theatre); Mystery of Irma Vep (Arizona Theatre Company), Cat on a Hot Tin Roof (Fulton Theater); Misalliance (Old Globe and Seattle Repertory); An Enemy of the People (Long Wharf Theatre); Santaland Diaries, Dracula and Christmas Carol (Actors Theatre of Louisville); Peter Pan (Denver Center Theatre); Red Maple (Broadway World Award), Fully Committed (Metroland Best Performance), The Taming of the Shrew, Take Me Out and Art (Capital Rep.); Oliverwadsworth.com
LAURA MENZIE (Emmy) Laura is thrilled to be returning to Franklin Stage Company. Her debut performance was as Sister James in Doubt. Laura has worked extensively with Titan Theatre Company notably in the titular role of Tartuffe. Other credits include Hamlet (Titan Theatre Company), The Foreigner; Vanya, Sonia, Masha and Spike (Pendragon Theatre) We Are Proud to Present (Stages Rep) and Richard III (Houston Shakespeare Festival). She has an MFA from the University of Houston. Lauramenzie.com
SCOTT HOLDREDGE (Set Design/Lighting Design/Technical Director) is excited to be back with FSC this summer and working in theatre again. He is currently full-time faculty at SUNY Cortland.  His most recent work at SUNY Cortland (2020) was Scenic & Lighting Designer on Curious Incident of a Dog in the Nighttime. During the Covid-summer of 2020 he volunteered to design and build Cortland Repertory's two outdoor drive-thru events, Stories in the Park and Ghosts in the Park. Scott has also worked for Syracuse Opera, Syracuse University, and Unatego High School theaters as their set/lighting designer and technical director. Scott has worked in NYC, LA, and San Diego in theater, corporate events, theme parks, haunted houses and film.
BARBARA KAHL (Costume Design) is a costume and scenic designer whose work has been seen in productions from Minneapolis to the Baltimore/ Washington, DC corridor. She is the resident costume designer at Chenango River Theatre, and a faculty member and designer at Hartwick College, Oneonta, NY. Her research interests are in using renewable resources for art and design, and she presented on using invasive species for fiber and dye at the Textile Society of America's Biennial Symposium in Vancouver, Canada. She owns Rivendell Farm of Oneonta, raising sheep for fiber and plants for dye.
REBECCA STRANIERE (Stage Manager) is a recent College Graduate from the State University of New York College at Oneonta. Rebecca comes to the Franklin Stage Company after Stage Managing and Makeup Designing at SUNY Oneonta. Her areas of focus include: Film/Videography, Stage Management, and Makeup Design. She is thrilled to be joining the Franklin Stage Company and is looking forward to the summer season.
Thursday–Saturday @7:30 pm
Saturday Matinee @3:00 pm
Sunday @5:00 pm
FREE ADMISSION
Franklin Stage Company is an admission-free theater that depends on the generosity of our audience and donors—any amount is appreciated!