The Franklin Stage Company Intern Program
FSC's Intern Program is integral to our mission. Each year at FSC, interns (aged 16 and up) benefit from the creative and collaborative experience that FSC offers, honing a variety of skills and taking on major responsibilities with commitment and diligence. Working side by side with professionals, FSC's interns have the opportunity to learn skills, make connections, and hear from those working in the industry every day. It is a testament to the mutual appreciation of this shared adventure that our interns return summer after summer to help make FSC's season a reality. We couldn't produce great theater without them!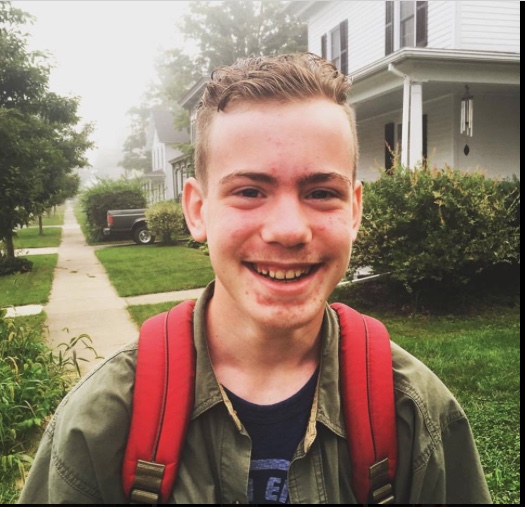 Demitri Jaromack
Demitri Jaromack is a rising senior at Franklin Central School. He enjoys acting, reading, writing, and skiing. He has performed in two different performances at Franklin Stage (Prometheus Bound, An Enemy of the People), several productions at his school's drama club, and four performances at the West Kortright Centre in the Annual Shakespeare in the Valley production. He is very excited to be working with Franklin Stage again, and cannot wait to see what's in store for the company.
Brian Jordan
Brian just finished his undergraduate studies at Le Moyne College in Syracuse, NY this past spring with a Bachelors of Arts in Theatre. While there, he has worked on many shows; both on stage and backstage. He has focused mostly on lighting design and will be attending Northwestern University in the Fall for a Masters in Stage Design: Lighting Design. This is his first time working for Franklin Stage and is thrilled to be a part of this company.
Mairead Kress
Mairead Kress is a recent graduate of Gettysburg College where she studied English Literature and Theatre Arts.  Recently, she has been lucky enough to direct a black box production of Fefu and Her Friends and act as scenic designer for a departmental production of A Map of Virtue.  Mairead has also worked as stage manager on indie plays in New York City, including The Floor is Lava and The F***ing Problem.  She is very excited to be working with the Franklin Stage Company this summer.
Valerie Waters
Val Waters just finished her sophomore year at SUNY Cortland. She has worked with the college as assistant stage manager for their production of Little Women, and as light board operator for their production of 9 to 5. She attended Vestal High School and was involved with their theater tech club for four years. Additionally, she has worked with a Binghamton-based community theater group, SPARE Productions, as stage manager for their productions of Almost, Maine and No Exit. Val is excited to work with Franklin Stage Company!